Dads Matter Program – Cook it with Dad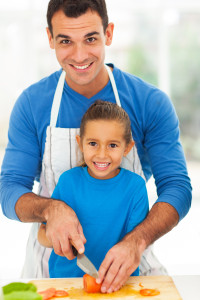 Address:
45 Haflinger Ave
Clyde North
Victoria
3978
Australia
The Cook it with Dad program is an opportunity for fathers and children to experience cooking together.

Held every Saturday at the Selandra Family and Children's Centre (during school terms).

Dads and children spending quality time and strengthening relationships
Families learning and eating healthy meals
Children learning life time skills and building confidence
Meet other Dads

Registration is essential.