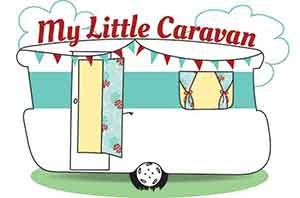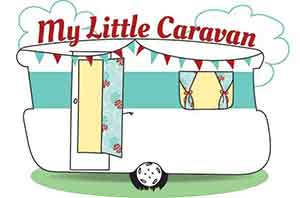 Address:
39 Westerfield Dr
Notting Hill
Victoria
3168
Australia
Children's Birthday Parties:

Our parties are held at My Little  Caravan which is based at our shop, Our Little Caravan 39 Westerfield Dve Notting Hill, on weekends, but other times can be negotiated if necessary.

All children's birthday parties require a minimum of 8 children (maximum of 16…larger numbers by negotiation)  and are 1.5 hours in duration.

A qualified, experienced primary school teacher and a 'Junior Helper' will host the party and bring out craft, cake and food throughout the afternoon.

We put up a happy birthday banner, and a personalised welcome sign for your child.

We are located behind a beautiful, boutique vintage crafts and gifts store Our Little Caravan, and parents/carers are welcome to browse and enjoy a complimentary hot drink while you watch the party take place. You are also able to bring your own platter of food for adult guests.

50% deposit is required at the time of booking the birthday party and confirmation of numbers is required one week before the party. The remainder of the cost can be settled on the day of the birthday party.

Booking well in advance is recommended to ensure that your preferred date is available. We wouldn't want you to be disappointed!

Children's Birthday Party PACKAGE 1

Cost: $23 per head

Craft: Make your own glass tile pendant or bag tag, fabric covered buttons and experiment with washi tape.

Games: hula hoops, hopscotch, elastics, quoits, jacks, skipping, and a dress up photo booth. You are welcome to bring your own food.

Children's Birthday Party PACKAGE 2

Cost: $28 per head

Party includes everything in Package 1 as well as:

Afternoon tea of seasonal fruit salad – Choice of beverage: lemonade/milkshake/not-too-hot chocolate

Signature "Mabel the Caravan" gingerbread cookie

Children's Birthday Party PACKAGE 3

Cost: $35 per head

Party includes everything in Package 2 as well as:

Birthday cupcakes and a chance for each child to "go shopping" in Our Little Caravan: The Collective store to the value of $4 (you'd be amazed at how much choice there is available)

Crafternoon classes begin at 1pm and run for 2 hours including supervised care and afternoon tea.

$45 for 1 person, $80 for 2,

$105 for 3, $120 for 4 people.


There are a variety of Crafternoon classes to choose from. Check the calendar on our webpage for details. Crafternoons usually begin at 1pm and run for 2hours including supervised care with a qualified teacher. They also include a special afternoon tea!

Why don't you buy a Gift Voucher as a gift to be used at any crafternoon.