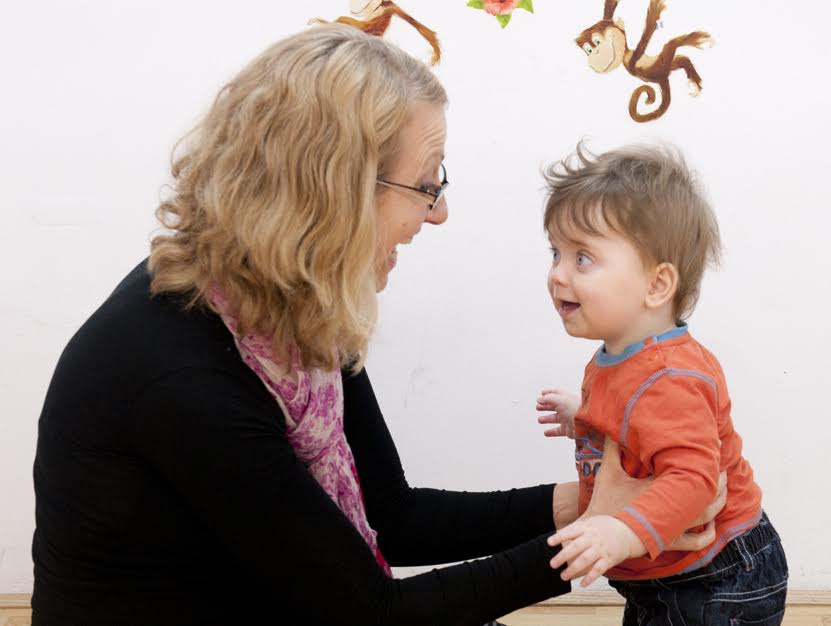 A LOVE of children, mixed with the gift of the gab, led Janelle Curry to her dream job. The Mount Martha resident now spends her days fulfilling her passion by helping others to communicate. In doing so, she's easing parent's worries, increasing children's confidence and building self-esteem.
Ms Curry knew she wanted to be a speech pathologist since Year 12 and worked at a private practice before starting her own mobile business, Melbourne and Peninsula Speech Pathology in 2007.
She travels to homes, day-cares and schools to work with children in all areas of communication including language, stuttering, literacy (reading/writing) voice difficulties, swallowing/eating difficulties, social skills, Autism Spectrum Disorders and much more.
She said being a mobile business helped to ease a lot of stress many parents faced when juggling appointments and children.
"(When) I worked at another private practice I could see parents coming in stressed as they were stuck in traffic, had to unload all the kids from the car and the children were worried about coming into a strange room so I started my practise where we come to you," she said.
"It's easier for the parents and children are more relaxed. Plus we get to see exactly how they communicate in their own environment. Originally it was called Melbourne Speech Pathology, but recently changed to Melbourne and Peninsula Speech Pathology to reflect that we now service the Peninsula area as well. We are a totally mobile service."
Ms Curry said many people wrongly assume children would grow out of their problems or that their they were being lazy but that wasn't the case. She said if parents or teachers were concerned about a child's development or behaviour then it was best to see a speech pathologist as soon as possible.
"Early intervention is so important. There are free public health speech pathologists so I suggest getting on their waiting list and in the meantime having an assessment with a private speech pathologist."
At appointments, the speech pathologist will spend about an hour with the parent and child, take a detailed case history then conduct a play-based session for younger children. Ms Curry said that depending on the age of the child, their personality, and the concern, the speech pathologist would use standardised assessments to look at speech sounds and language.
"We always make sure the children are feeling confident and happy and give them lots of feel-good praise," she said.
The benefits are two-fold.
"We definitely see increased confidence and self-esteem with playing and chatting to other children as well as speaking to adults. Others can understand what the child is communicating – that's what it is all about – for the child to be able to interact and have their opinions heard," she said.
"Correcting speech sounds and language difficulties also greatly benefit literacy skills."
Speech pathologists not only see children for communication issues, but they often see teachers regarding voice use and adults who have had a stroke or a brain injury regain communication skills or for accent modification.
Ms Curry encouraged anyone who thinks there child would benefit from seeing a speech pathologist to make an appointment. She said there is funding available to help with costs and Medicare may cover some of the costs.
To make an appointment call Janelle Curry on 5976 2570 or 0414 071 488.