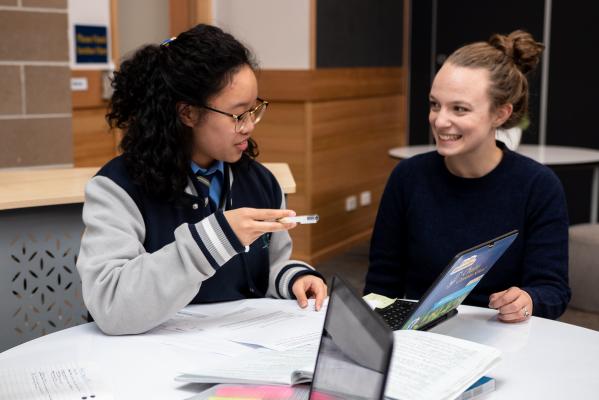 From Cranbourne and Koo Wee Rup to Garfield and Gembrook, many families are making the choice each year to send their children to Chairo Christian School's campus on Bald Hill Road between Pakenham and Nar Nar Goon.
Families are embracing the distinct approach to education, partnership and community offered at Chairo Pakenham, and at other Chairo campuses located at Drouin, Leongatha and Traralgon.
Chairo Pakenham provides education within a caring and supportive Christian environment for students from Kindergarten (K3 & K4) to Year 12 (VCE & VCAL).
Principal Pete Wells explained, "Our desire is that each student feels welcome and safe as they participate in a friendly, vibrant and uplifting community that values the unique capabilities of every child.
"It's our desire to see boys and girls experience care, challenge, teaching and example that helps forge them into young men and women of great character and integrity."
A diverse range of key learning areas are covered, encompassing English, mathematics, science, humanities, health, physical education, the arts, technology, languages, Bible and more.
Beyond the classroom, Chairo provides a range of enriching experiences, including comprehensive camping and sporting programs that foster participation, skill development, character and resilience.
Music is also a significant component of school life at Chairo, with students learning a wide range of instruments and participating in various bands, ensembles and choirs.
Interested families are invited to book a tour to discover Chairo's friendly and nurturing environment, learn more about the rigorous academic expectations and experience the authentic Christian community.