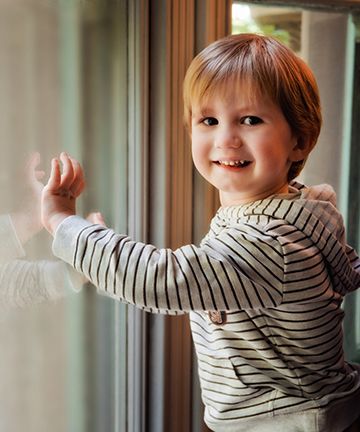 Pakenham couple Kim and Glen Cook were thrilled when they found out they were pregnant with their first child. But they never expected all the fears and challenges that would come after giving birth to their son in October, 2010.
After a 16hour labour, followed by an emergency c-section, Mrs Cook gave birth to a beautiful little boy Riley. But what was supposed to be one of the most joyous moments in a person's life instantly turned to fear when Riley didn't cry.
"Riley was not in good shape when he was born," she said.
"It was silent. I heard no cry, and couldn't see anything (with the screens up from the c-section). My husband seemed to disappear. It was the most terrifying wait of my life. After what seemed to be an eternity, Glen came back and said that Riley was having a few troubles and they needed to take him away and get him sorted out. I felt helpless."
Riley was frothing at the mouth, so doctors tried unsuccessful to suction it. This is when they diagnosed him with Tracheo-Oesophageal Fistula (TOF) and Oesophageal Atresia (OA), rare congenital conditions of the oesophagus and/or trachea that affect one in every 3500 babies. Babies born with TOF/OA need to have intensive neo-natal care prior to corrective surgery, normally within days of birth. Like most, Mr and Mrs Cook had never heard of TOF/OA and had a "fear of the unknown."
Riley was transferred to the Royal Children's Hospital (RCH) when he was two days old and he had a nine hour operation the same day. Mrs Cook was still unable to move from her operation, so had to stay back and recover while her husband travelled to the RCH to be by their son's side.
The next day, Mrs Cook was transferred to RCH and felt terrible having to watch her son lie there motionless, in an induced coma, hooked up to wires, machines and ventilators.
"We spent a total of 17 days at RCH before we were allowed to take Riley home. How scary," she said.
"But I was in desperate need to get home and start being a mum. The time we had in the hospital was not good for me, or my state of mind. Once we were at home, things flowed and routines were made. I was much happier and Riley thrived."
In the last four years, Riley has overcome several challenges- showing a great display of strength and determination.
Before he was one, he spent 10 days in hospital with pneumonia and a collapsed lung. In the last few years he has had two day surgeries where his oesophagus was stretched or dilated to help him eat and drink and he also had a four hour surgery on his thumb as it was underdeveloped. Recently, he was diagnosed with Epilepsy, which is not related to the TOF/OA, but Mr and Mrs Cook have been told it is something Riley may outgrow.  He will most likely takes medication for his condition for life, and take Epilepsy medication for at least two years.
Mrs Cook said that the support from families , friends, nurses and all the other TOF parents has been invaluable. She also said her husband has been amazing.
"Glen is always there to pick me up when I am down and has given up so much look after Riley, especially in the first few years," she said.
"This has definitely been a battle that has been fought as a family."
The Cook's also found great support through OARA, an Australian Association provided for parents, families and patients born with the congenital deformity of Oesophageal Atresia and other related conditions. They rely on donations and fund the nurses in the hospitals.
"Riley will be five in October. He eats normally and his speech is wonderful. By all accounts he is a very clever little boy," Mrs Cook said.
"He has not suffered any developmental delays, his weight is great and everyone at RCH says he is well advanced for his age. Apart from the occasional set back, he is a credit to himself and us. We could not be prouder."
Anyone wanting more information on TOF or OARA  can visit www.oara.org.au.