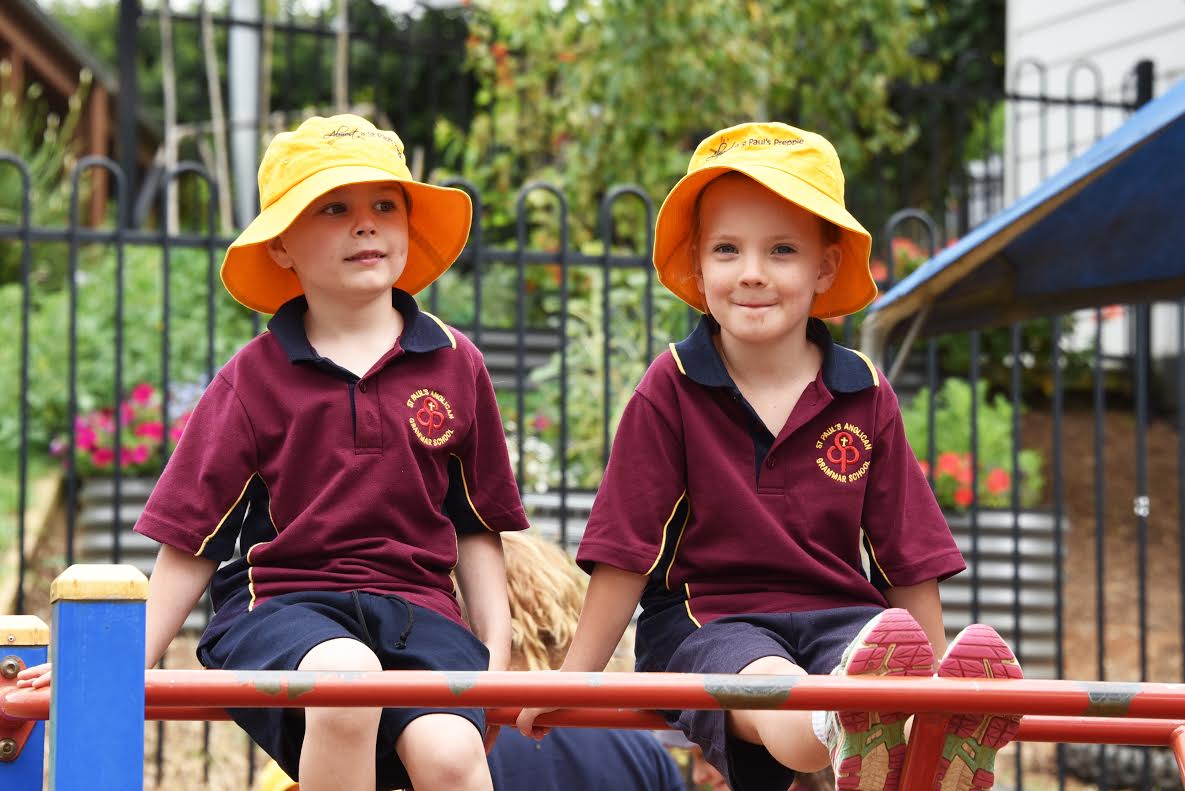 Violin lessons, snow sports and overseas trips. At St Paul's Anglican Grammar School, learning is about more than just what takes place in the classroom.
The school is setting the bar when it comes to their extensive co-curricular programs. Besides having an impressive track record for VCE excellence and an outstanding record of tertiary placement for all VCE students regardless of their ATAR score or area of interest, the school also offer an extensive co-curricular program of sports, music, performing arts, personal development, service, outdoor education, visual arts and cultural activities.
The school's sports program is second to none, with almost every sport imaginable available to students including – but not nearly limited to – softball, soccer, athletics, sports aerobics, golf, equestrian, table tennis, cycling, clay shooting and so much more.
The Elite Sports Performers Program offered from Years 7-12 assists students to achieve their sporting dreams while supporting them to achieve at school. The program provides students with opportunities to develop their sporting abilities through the involvement of Elite Athlete guest speakers and sessions with staff from the Victorian Institute of Sport.
A multitude of students have gone on to play their sport at a very high level – some representing Australia, or competing at an international level in cycling, basketball, triathlon, judo and Irish dancing while others have gone on to play football at AFL and VFL levels.
Besides the popular sporting program, students are also offered an education in music and performing arts. Year 2s in Warragul participate in a strings program and are each allocated a violin. Year 5s can take part in the Brass and Woodwind Program where they learn saxophone, trumpet, flute and clarinet.
Junior School students are offered a wide variety of opportunities in performing arts through music, dance and drama and have their pick of ensembles and clubs including recorder, band, guitar, dance, 'Boyz Dance Crew', Celtic, choir and drama at Warragul. They are then offered a very broad range of performance opportunities to showcase their talents and build on existing skills. They also have classroom music and drama which helps build a range of skills.
In addition, secondary students have numerous opportunities to experience the world. Current programs include service tours to Rwanda and East Timor and exchange and cultural tours to Japan, France, China and Europe.
Over 90 students travel to St Paul's every day from the Cardinia Shire on two St Paul's buses. There is a supportive 'buddy' program for the first weeks of a student's bus travel to ensure every student feels safe, happy and respected.
There are limited places in some year levels for 2016 and the school is taking enrolments for 2017 and beyond. Contact the Head of Admissions on 5623 5833 to arrange a tour.