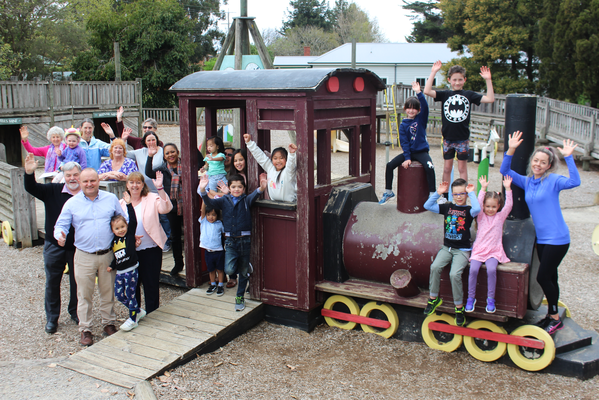 By Rowan Forster
Parkour is coming to Gembrook.
A dilpaidated playground in the township will be transformed into a Parkour haven, paying homage to the viral – and often ridiculed – urban gymnastics sensation.
The $1.5 million overhaul will also deliver an open play area,  multi-purpose hard court and splash pad.
The marquee feature of the refurbished leisure and skate park will be Parkour, where kids will traverse environmental obstacles by running, climbing or leaping.
Many parents in Gembrook currently travel as far as Berwick and Pakenham so their children can play in safe, modern parks.
But once the leisure and skate park is upgraded, many parents from surrounding areas will be driving to Gembrook for the Parkour feature.
Berwick's Dylan Styles, a self-confessed Parkour enthusiast, said he would drive to Gembrook to practice his movements if the designers "get it right".
"All of the councils are quick to slap the Parkour label on their playgrounds these days, but it isn't Parkour unless it challenges you, tests you and stretches you to your limits," he said.
"It's about moving in the fastest and most efficient manner possible."
But given the playspace is being constructed to cater for primary-school aged children, Mr Styles may be disappointed with the final plan.
The current area, which features a micro Puffing Billy train, has deteriorated over the past few years – forcing council to remove several pieces of equipment.
Federal MP Jason Wood said the Gembrook Community Group rallied tirelessly to have the park upgraded.
"I love the playground but everybody says it's looking quite old and sad," he said.
Mother-of-two Jessica Lamendola said her children had quickly outgrown the current park.
"It was good but it became quite dilapidated quickly," she said.
"There are a lot of young kids up there now, so we shouldn't be missing out.
"A nice new playground will be great for Gembrook."
The upgrade will be funded by the Federal Government, the State Government and Cardinia Shire Council – each contributing $500,000.
The upgrade should be complete in the second half of 2019.
This story originally appeared in The Pakenham-Berwick Gazette