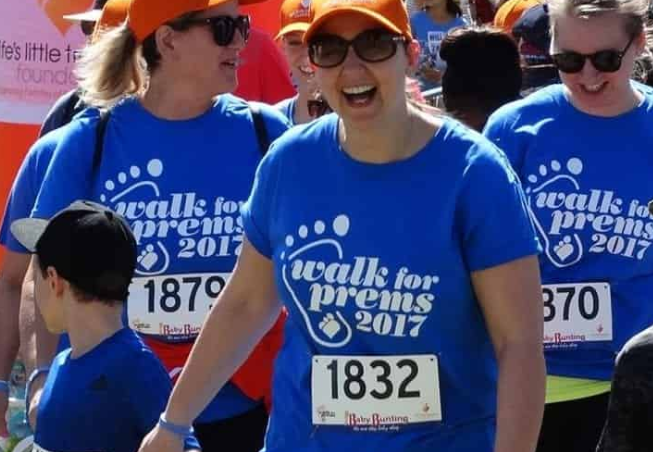 This Sunday, October 27th is the 10th annual Walk for Prems event. Families across Australia will walk together in support of the 48,000 premature or sick babies born in Australia every year.
The event is the largest annual fundraiser for the Life's Little Treasures Foundation, Australia's foremost charity dedicated to supporting the families of babies born sick or prior to 37 weeks gestation.
Walk for Prems has raised over 1.8 million and this year Life's Little Treasures Foundation hopes to raise $350,000. At the time of publication, $254,687 has been raised – 73% of the target.
At the beginning of each Walk for Prems 2019 event, participants will pause to show their respect for the families whose babies have sadly passed away.
Life's Little Treasures Foundation honours their babies' memory with the ceremonial release of white doves by a family that has lost a child or a ceremonial bubble ceremony in the regional areas.
"Premature birth is on the rise – now about 8% of births compared with 6% in the past. There are many reasons for this. They include increasing maternal age, more multiple pregnancies with assisted reproduction, higher rates of maternal diabetes and obesity to name a few. Being born premature (before 37 weeks) is a significant event for not only the baby or babies but also the family", says Dr Simon Fraser, Medical Director with a private health insurer.
"Most families are not expecting or ready for a premature baby and thus many more families are needing the support that Life's Little Treasures can provide. Prematurity can cause significant financial, emotional and psychological hardship to families and is associated with significant rates of stress and mental health issues for families particularly if they have no supports", explains Mr Fraser.
Walk for Prems will take place simultaneously in Melbourne, Sydney, Brisbane, Adelaide Hobart, Canberra and Perth – as well as regional locations such as Cairns, Townsville, Ballarat, Goulburn Valley & Gippsland
This special event is proudly presented by Baby Bunting.
To find out more and support Life's Little Treasures visit: https://walkforprems.org.au/