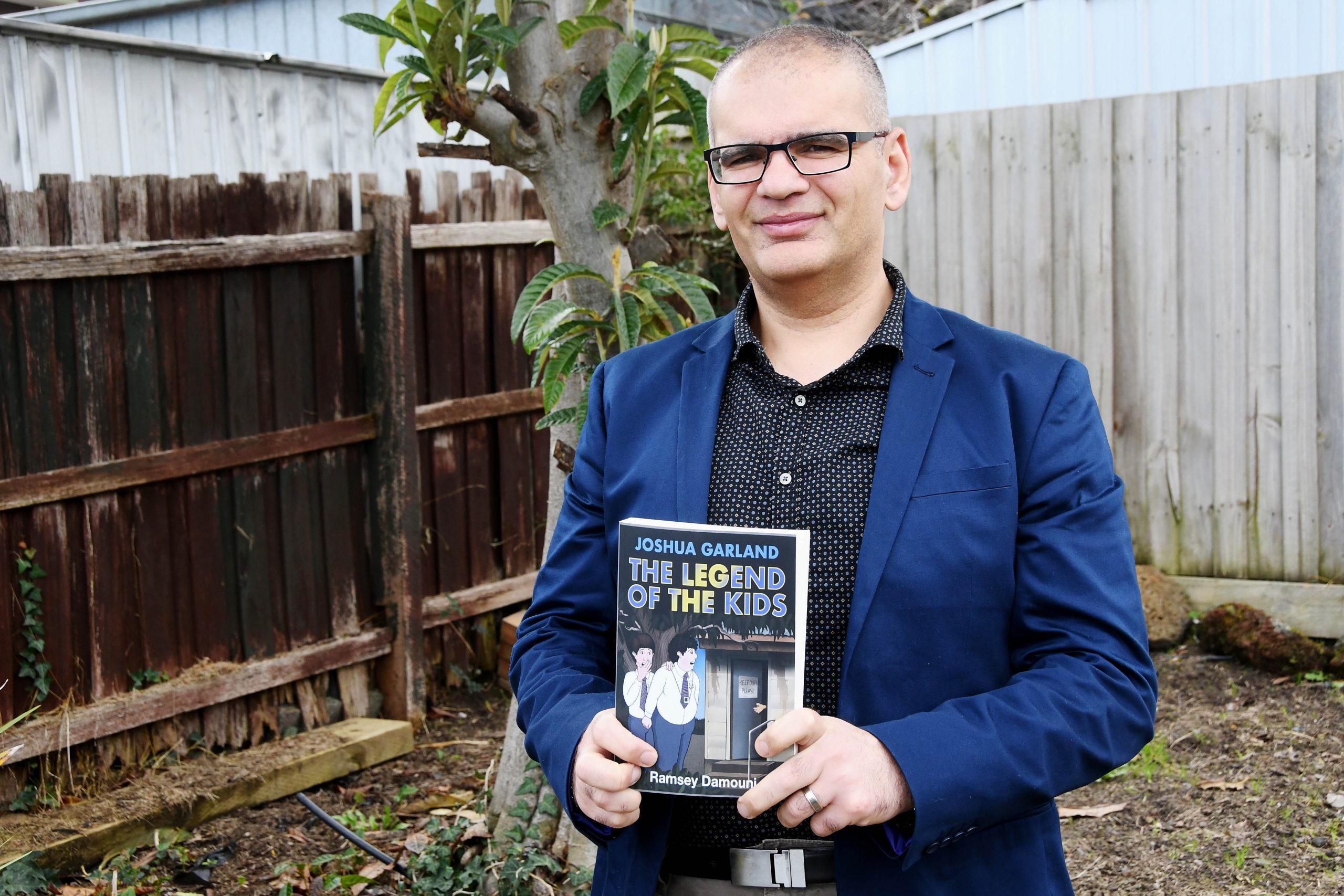 By Melissa Grant
Ramsey Damouni struggled with obesity as a child.
As a teen, he was bullied by his peers, mocked by teachers and at one point felt like he was having a heart attack while playing footy.
By the time Ramsey was 17 his weight had ballooned to 140kg.
But after diligently researching nutrition and exercise, he formulated his own weight loss plan and managed to shed 45kg.
Now, the Endeavour Hills dad wants to inspire a generation of kids experiencing their own weight struggles.
Ramsey has written a children's book titled Joshua Garland – The Legend of the Kids.
It's a fictional, fun schoolyard adventure aimed at kids aged 11-17.
"The story is about a young boy who is bullied in school," Ramsey explains.
"The school he attends has a strong sporting profile they need to uphold and he's constantly knocked about being obese.
"They are preparing for a big marathon against another school and he's constantly coming last. "He's physically out of shape and because he is pushed too far – the consequences of that is what the book focuses on.
"Something sparks within him and he decides to do something about his weight. A chance meeting with a character helps him along his journey.
"It's an inspirational story."
While the book isn't directly based on Ramsey's own weight loss struggle, it has many parallels with his own story and also incorporates his tips for weight loss success.
Like the lead character, Rasmey endured relentless bullying in school because of his weight.
"It was traumatic. I was being bullied regularly and being mocked by teachers," he said.

"High school was the worst."
Ramsey said his first couple of years at university were also traumatic as he had become shy and pretty insular.
It was during university that he was invited to study overseas and his weightloss journey began.
He was moved to another seat on the plane due to his size. Once he arrived in the Middle East, he got a lot of strange looks as it wasn't common to see someone of his size there.
Ramsey did a lot of walking while he was abroad and managed to lose some weight.
"I came back to Australia and I thought 'I made some gains here, I'll see what I can find out about it," he said.
"I read up about it – suddenly the weight started dropping through walking, watching my portions, and understanding metabolism."
Ramsey, now father to a young boy, believes most children simply lack education when it comes to nutrition and maintaining a healthy weight.
"I don't think a lot of kids grasp the basics, and it's not their focus," he said.
Educating kids about these basics – including portion control, metabolism and movement – are the aim of Joshua Garland – The Legend of the Kids.
It's the book Ramsey wishes he had as a teen.
"I had no one to educate or guide me in understanding how to best overcome my weight problem, in a simplified manner for a child."
Joshua Garland – The Legend of the Kids is being well received, with reviews describing it as a "thrilling read" and "educational but in a subtle way".
Ramsey says he already has plans for a sequel.
Joshua Garland – The Legend of the Kids is available for download on Kindle and Apple Books. It's also available in paperback on Amazon.