By Melissa Grant
Are you wondering how you are going to keep the kids entertained over the school holidays?
Don't fret – we are here to help!
Here are 13 ideas to help fill in some days over the long summer break!
ADRENALINE RUSH
GUMBUYA WORLD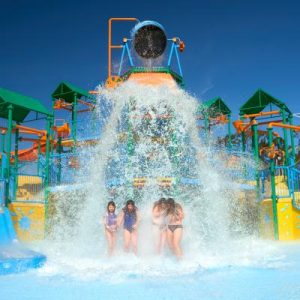 For an epic school holiday adventure, head to Gumbuya World.
Take the plunge on epic water slides, spin out on awesome rides and say hello to Pebble, the park's newest baby koala on The Wildlife Trail!
All tickets must be purchased via the website beforehand, with no tickets available at the entrance.
The park is open daily right through to the end of January.
Gumbuya World is located at 2705 Princes Highway Tynong.
For tickets or more information, including the park's Covid-safe guidelines, click HERE
GO KARTING ON PHILLIP ISLAND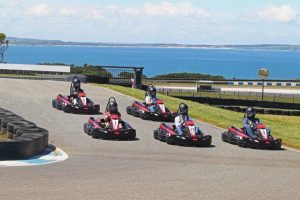 Get the kids' adrenaline pumping at Phillip Island Grand Prix Circuit.
The circuit's smooth curves and super-fast straight of the unique track are along some of the most breathtaking coastline on the Island.
Children from the age of 12 (and at least 140cm tall) can drive the single karts, while kids from the age of 5 (and at least 100cm tall) can be a passenger in the tandem karts with an adult driver over 18 years (and 140cm tall) .
Open 7 days a week; Monday – Friday 12pm- 4pm, and Saturday and Sunday 9am- 5pm.
All visitors must pre-book their session by calling 03 5952 9400.
PLAYGROUNDS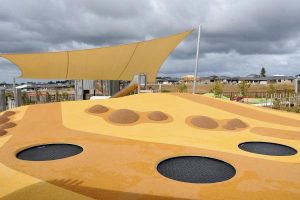 VARIETY LIVVI'S PLACE, CLYDE
This new all abilities playground will keep the kids entertained for hours!
It features water sensory zones, quiet spaces and themed zones. You'll also find slides, a flight deck, swings, toilets and a shaded BBQ area.
The playground is located at the corner of Merribrook Boulevard and Carribean Circuit, Clyde (in Stockland's Edgebrook estate)
DEEP CREEK RESERVE PLAYGROUND, PAKENHAM
Pack lunch and some togs and head to Deep Creek Reserve.
This state-of-the art park features an all-abilities playground, sand and water play area, shelters and barbecues, sensory gardens, toilet facilities and a large car park.
You'll find the park at the end of Cameron Way, Pakenham.
GRAND PRIX PARK, CLYDE NORTH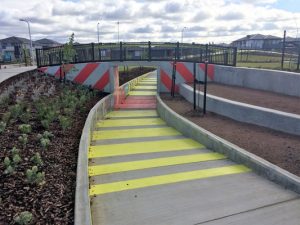 Grand Prix Park features a racetrack that's perfect for kids to ride around on their bikes, scooters and rollerblades.
The playground also has swings, tube slide and a zipline.
There are BBQ facilities and plenty of space for a picnic.
However, there are no toilets and shaded areas are minimal.
Grand Prix Park is located on Skylark Boulevard, Berwick Waters Estate
CASEY FIELDS REGIONAL PLAYGROUND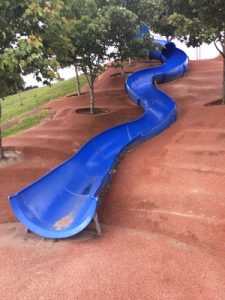 A huge slide is the focal point of this adventure playground that has equipment for kids big and small.
The big blue slide is on 'adventure hill', which also features a bird nest swing and climbing areas.
There is also a large pirate ship play structure and another playground that's great for younger kids.
The picturesque playground has six-metre high climbing net and rope bridge and climbing mounds and net bridges.
There is also a liberty swing for kids who use wheelchairs, plus a village green community space.
With barbecue, toilet and picnic facilities, the playground is a great spot for gatherings.
The playground is located at Berwick-Cranbourne Road, Cranbourne East
PICNIC SPOTS
WILSON BOTANIC PARK
Pack a picnic blanket and head to Wilson Botanic Park.
The kids will love looking for the ducks and turtles in the picturesque lake. There's also walking trails around the lake – perfect for a late afternoon stroll!
There are plenty of picnic sites to choose from. There are also BBQs, toilet facilities and a playground.
Just note the visitor centre and water fountains are currently closed due to Covid restrictions. Also, watch out for the resident snakes!
You'll find Wilson Botanic Park at 668 Princes Highway, Berwick
EMERALD PARK LAKE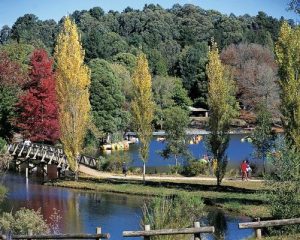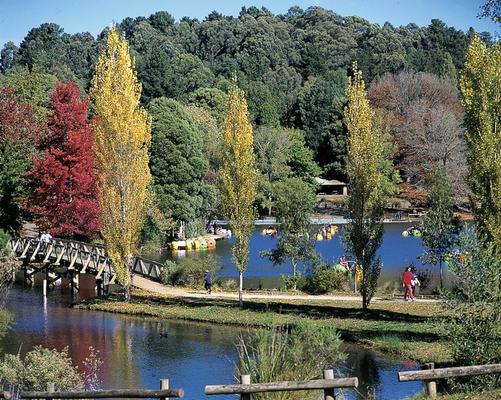 Take the kids on a stroll around Emerald Park Lake. Pack a picnic blanket and enjoy a bite while you overlook the stunning lake.
The paddle boats are operating, while the model railway and cafe are also open.
The park boasts two playgrounds. There's also a wading pool which is open every day during January (however, on days when the forecast temperature is below 26 degrees, the pool will open from 12pm for a minimum of three hours).
Fishing is also permitted at the lake, which is restocked with rainbow trout throughout the year.
Emerald Lake Road, Emerald
LYSTERFIELD LAKE
Renowned as one of the best lakes to swim at in Victoria, Lysterfield Lake is a great spot for families.
The waters are gentle with a gradual increase in depth and there's so much to explore.
You can go canoeing or kayaking or even try stand-up paddle boarding.
If you feel like a walk, you can hit the lake circuit trail where you may spot a kangaroo.
The park has two picnic areas which both have toilets, picnic tables and free BBQs.
You'll find Lysterfield Park on Horswood Road (off Belgrave-Hallam Road).
For more info, click HERE
SOMETHING DIFFERENT
BOOK A TOUR AT RAYNER'S ORCHARD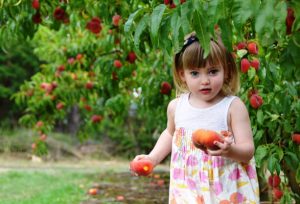 The kids will love touring Rayner's Orchard. With eight varieties of fruit to try on every tour, there's sure to be something that tickles their fancy.
You will be guided through the orchard with lots of fruit and interesting and entertaining facts along the way.
Book your U-Pick tractor tour Online at www.raynersorchard.com.au or call 59647654
You'll find Rayner's Orchard at 60 Schoolhouse Road Woori Yallock. Open 7 days 9am-4pm.
For more info, click HERE
LITTLE WONDERS PENGUIN PARADE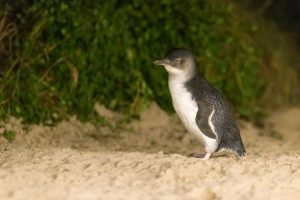 Phillip Island is home to one of the largest Little Penguin colonies in the world, which you can enjoy any night of the year from Penguin Parade viewing platforms. For tickets and more information, visit www.penguins.org.au
MOBILE ART WORKSHOP
Shopping on Clyde is hosting a mobile art workshop with The Paint Pot People. The workshops are suitable for kids aged 3-12 years. 11am-2pm on 13-14 January. Shopping on Clyde, 280 Berwick-Cranbourne Road, Clyde.
FREE KIDS RIDES ON MELBOURNE STAR
The Melbourne Star Observation Wheel is offering free kids rides over the summer.
Until January 22 2021, you get a complimentary children's ticket with every full price ticket purchased.
The wheel operates from 11am to 9.30pm, seven days a week.
More details HERE