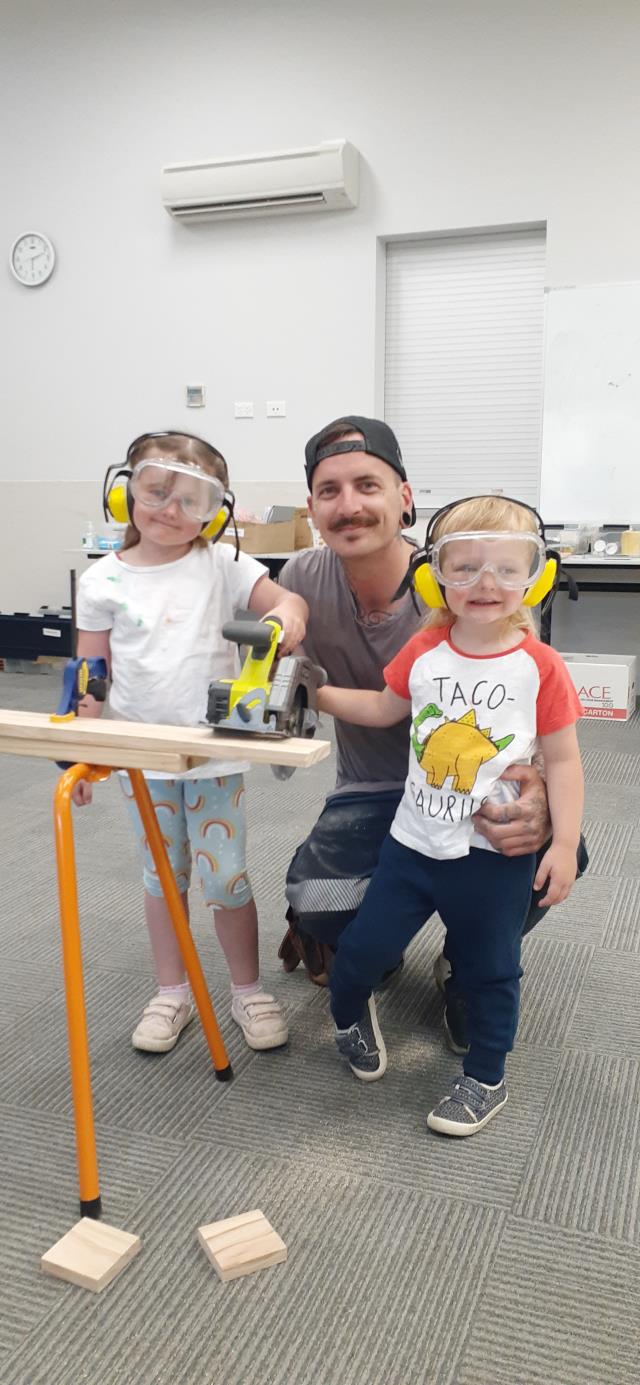 By Melissa Grant
Dads in the City of Casey are cooking, building and reading with their kids as part of a program that helps them meet other fathers.
The program, called Dads Matter, has been running since 2007 and was launched to engage, support and celebrate dads.
It offers a variety of activities for dads and father figures whose children are aged from 0-6 years.
There are also other events, such as the Dads Matter Forum and Campfire Night, for dads with kids of all ages.
Each year, the council funded weekly programs and community events bring together nearly 1000 dads and father figures from across the municipality.
Activities are delivered during school terms, with a choice of daytime, evening and weekend time slots.
Dads Matter Project Officer David Hawkins says the program is all about supporting dads and giving them the opportunity to spend quality time with their children and meet other dads.
"Dads become empowered, confident and proud of the role they play in their child's life," he explains.
"Dads also get a chance to meet and chat with other dads and talk about fatherhood experiences – which can sometimes be difficult to do with other friends or family members."
The current Dads Matter activities are:
– Cook It with Dad where dads get in the kitchen and help their children develop life skills and healthy eating habits
– Dad's Little Builders, which allows dads and children to create and develop a woodwork project together
– Read Play Make, which offers fun activities, craft and story-telling
– Daytime Dads at the Old Cheese Factory in Berwick, which is an outdoor play session for dads and their children.
The activities are facilitated by council staff who offer quality experiences, support, mentoring and referral pathways for dads and children.
During lockdowns there has been phone support available for dads and father figures.
The Dads Matter Forum was held online for the first time in 2020, welcoming Dr Michael Carr-Gregg as guest speaker, and in 2021 dads gained amazing insights online from AFL legend Rodney Eade.
David says that Dads Matter really matters because it celebrates dads and encourages positive relationships.
"The Dads Matter program provides a safe environment for dads and father figures to come together and spend quality time creating and engaging with their children, while forming friendships with other dads in the community," he said.
"This quality time strengthens the bond between fathers and their children, giving them the best possible start to life."
Want to get involved? All dads and father figures are invited to come along and see which programs suit them and their child.
To find out more, email the Dads Matter team dadsmatter@casey.vic.gov.au or call 9705 5200 and ask to speak to the Dads Matter team.
Community members can also check out the Dads Matter page on the City of Casey website to find future Dad's Matter events and activities.