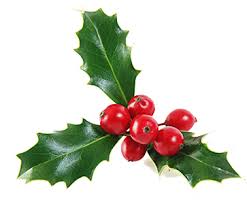 It's that time of year again – when the wallet gets thinner and the waistline gets bigger. When every weekend of the calendar is booked with either family gathering, end-of-work parties, catch-ups with friends and loads of other Christmas or New Year's events.
Being a guest is pretty easy – show up on time, dress appropriately (don't bring out the short Mrs Clause dress at a work break-up!) and bring a small token of your appreciation to the host (think chocolates, wine, flowers, or home-made sweets … read our gift guide on page 34).
But being a host can be overwhelming.
Have no fear! We have you covered! Check out our no-fail party list to get you through your event with no drama.
Invitations
Unless you are cashed up, don't feel that you have to spend a fortune to invite people to your party. Nowadays with social media, people can be notified with a touch of the button. Make a Facebook event and invite your family and friends with a click of the button.
Make sure to call those who do not have Facebook, or who may not check their Facebook regularly, and specify in the details whether partners and children are invited. Also make sure your date and time is correct and that you privacy details are on invite only – unless you want everyone in the neighbourhood and their dog showing up.
If Facebook is too informal, get crafty! Make invitations in the shape of a gift, candy cane or something festive, or decorate it in Christmas colours – red, green or gold. Give your guests plenty of notice, because the calendar gets quite full for a lot of people during the silly season.
Entertainment
You don't have to stress about entertainment – mingling with guests and laughing at your drunk uncle dancing could be entertainment enough. But for those who want to add a bit of sophistication to your party, compile a list of classic Christmas tunes and load up your iPhone for some background music.
If you are stuck for ideas – pick up the every-so-popular Mariah Carey or Michael Buble CDs, which can be found at almost anywhere that sells CDs in December.
If your event is a small gathering among girlfriends, perhaps pick a couple favourite Christmas movies which you can sit and watch with a glass of wine, or have in the background while you visit. Love Actually, It's a Wonderful Life, National Lampoon's Christmas Vacation or Miracle on 34th Street.
If there will be plenty of children at your event, get out the sporting equipment, water games or splurge on a jumping castle to keep them busy and outdoors.
If everyone is exchanging gifts, organise a Santa to arrive to hand out the presents. You may want to speak to your local CFA, as some know Santa personally and will organise him to visit your home in exchange for a donation.
Food and Drinks
From tapas to barbecues to sit-down meals. From wine to cocktails to your signature punch. There are so many options to feed your guests. And you can do it on a budget. Check out great ideas on our recipe pages (pages 22-23) or make your own favourite cookies, slices and desserts.
Another great option is to ask everyone to bring a plate to save you from slaving in the kitchen for hours and hours and stressing at a time which is supposed to be fun. If you decided to do this option, ask everyone to indicate what they will bring, so you don't have a sea of salads and no meat or desserts.
Decorations
Fairy lights, tinsel, a Christmas tree and, if you are keen, fake snow … the possibilities are endless. Drape your windows with fake snowflakes or pull out your ornaments and adorn your shelves with the Christmas cheer.
If you have children and they have made some beautiful Christmas crafts and art at school, now's the time to display them on your fridge or use them as centrepieces on your table.
Christmas bon bons can be a great addition – as they also double as a conversation started and also party favour. Have fun turning your home or venue into a Christmas wonderland. Don't forget the mistletoe!