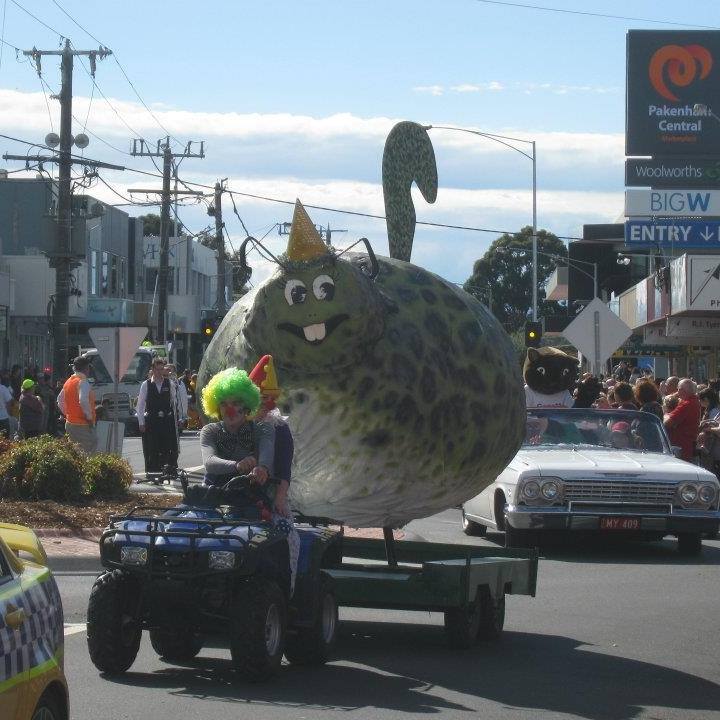 Yakkerboo is on this weekend, marking it's 40th birthday, and a brand new look!
The original Mr Yakkerboo, which began in 1976, was made of schools which school children made. The second version was made from chicken wire and hessian cloth. The latest version, thanks to local resident David Tucker  is bright and fresh! It was painted by United Panels.
The Yakkerboo Festival starts on Saturday Night (16 April) in Bourke Park when Browns Amusements run a carnival from dusk, rides are usual carnival prices. Fireworks will be held at 9pm Saturday evening. Residents are warned to have their pets inside their houses prior to the firework display.
The main Yakkerboo event is on the Sunday, 17 April. There will be a cavalcade of unique vehicles at 10.45am starting along John Street, followed by a parade. Bourke Park as well as part of Main Street play host to a number of market stalls, food vendors and rides. A wristband costs only $5 and entitles the wearer to unlimited rides on the day.
There will also be raffle tickets for purchase with tons of e prizes, including two bikes, donated by Browns Amusements.
Have fun!