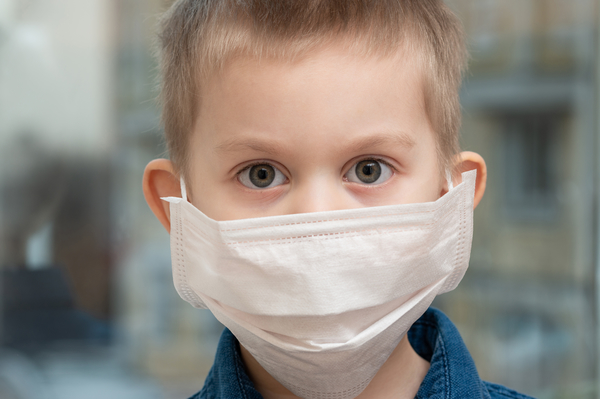 By Melissa Grant
Victoria will be the only state in the country where school holidays will be brought forward due to the coronavirus outbreak.
Prime Minister Scott Morrison said while there was no change to medical expert advice when it came to schools and coronavirus, Victoria had already made the decision to begin school holidays on Tuesday.
"Their term was due to end on Friday anyway. And they brought that forward to Tuesday which is actually a pupil free day for the teachers," Mr Morrison said on Sunday night.
"I understand they will also be working on how they will be able to deliver distance learning models in the future."
School holidays will go ahead as scheduled in other states and territories. While the schools in places other than Victoria will remain open until school holidays begin, parents will be allowed to keep their children at home. 
Mr Morrison said it was important to keep schools open, as long as that was the medical advice.
"We want to ensure keeping Australia running means ensuring we can keep up to the mark with our children's education as best as we can," he said.
Chief Medical Officer Brendan Murphy said the risk posed to children by coronavirus was "extremely low".
"We've had hardly any cases in children in primary school children and the international experience is that it is a very, very low risk of symptomatic infection," he said. 
"We don't know whether children may be transmitters. There isn't good evidence and there hasn't been evidence of published cases where there's been significant transmission in a school."
At this stage, school is set to return after the school holidays in each state and territory.
"The premiers and chief ministers all have the same view that schools should reopen on the other side of the term break, subject to the health advice at that time," Mr Morrison said.
All indications are that early learning centres will remain open.
Victorian Premier Daniel Andrews has not indicated that early learning centres will shut, while Mr Morrison said giving children access to early education was important.
"If you are a four year old child at preschool, you do not get your old year back. You only get it once," Mr Morrison said.
"Early childhood education is incredibly important. As is all the years of school education."
READ MORE ON CORONAVIRUS
What has been closed due to coronavirus
Kids and coronavirus – what parents need to know
Parents pulling kids out of school in droves
Teachers working through the coronavirus crisis
Cardinia events cancelled, libraries closed in coronavirus outbreak
Events cancelled and customer service centres closed in Casey