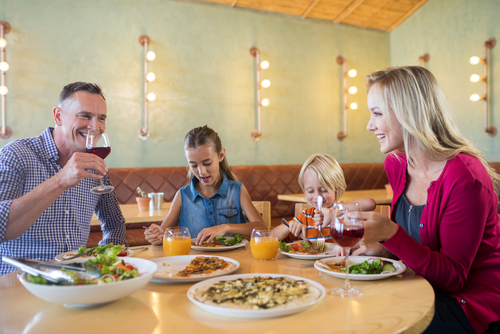 By Melissa Grant
Victorians will be once again dining at restaurants, cafes and pubs in Victoria within weeks.
Premier Daniel Andrews has announced that up to 20 patrons will be able to dine in enclosed spaces from 1 June.
Mr Andrews also revealed the number of diners permitted could increase over the next two months.
As of June 22, the state will look at allowing up to 50 diners at cafes, restaurants and the dining area of a pub.
That number could increase up to 100 in mid-July.
When announcing the relaxing of restrictions for the hospitality industry, Mr Andrews said a number of strict protocols would need to be followed.
"I am not going to go through the whole rule book with you," he said.
"It is a long and extensive set of rules, in terms of social distancing – 1.5m, basin cleaning, screening of staff to make sure that they do not have any symptoms (and) 1.5m spacing.
"All those protocols are being worked through with industry and all those rules and protocols are critically important.
"This will only work if those who are going out to a cafe, or going out to a meal at a restaurant, or going to the bistro at a pub actually follow those rules."
Mr Andrews said while it was important to get hospitality venues back up and running, it had to be done in a cautious way.
The results of a coronavirus testing blitz had given the state enough confidence to foreshadow the relaxing of restrictions, he said.
The announcement comes days after restrictions were relaxed around household visitor numbers.
Since midnight on Tuesday, Victorians have been allowed to have five guests visit their home.
Up to 10 people can also gather outside for recreational activities such as walking, hiking, golf and fishing – provided social distancing is maintained.