With coronavirus restrictions easing further, playgrounds are no longer off-limits. 
From Tuesday 26 May, families will be again enjoying the hundreds of playgrounds in the Casey and Cardinia regions.
So where should you go? 
If you've got a little thrill seeker, they will love the ninja style playground in the Berwick Springs estate.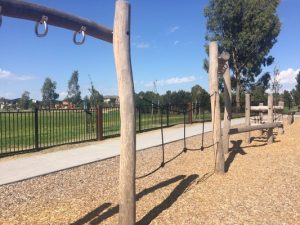 There's lots to love about this park, which we visited on many occasions before the COVID-19 lockdown. 
Located on The Esplanade, this playspace boasts plenty of obstacle equipment including wooden balancing beams, monkey bars and net tunnels.
The obstacle course is a fun addition to the recently upgraded playground, which has kept its original play structures.
Little kids will also enjoy exploring the park's slides, swings and bridges.
BBQs and picnic tables have also been added to the playground, which is partially shaded.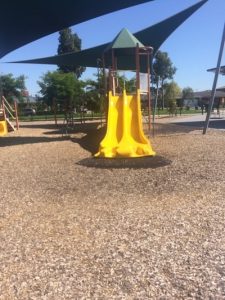 Best of all, the play area is completely fenced with a child-proof gate, so you don't have to worry about your little runner escaping.
Behind the playground you'll find some great entertainment for older kids and adults. There are basketball and tennis courts, plus a fitness station complete with ropes and adult monkey bars.
WANT TO EXPLORE ANOTHER PLAYGROUND? CHECK OUT OUR TOP 10 PLAYGROUNDS IN CASEY AND CARDINIA