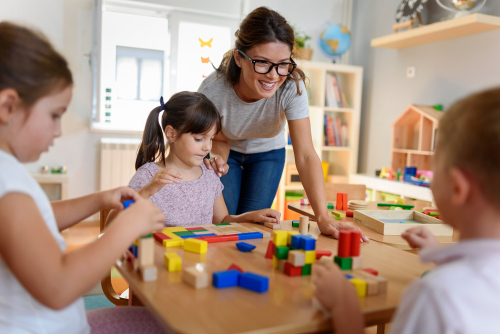 Do you live in Cardinia and have a child due to start kindergarten next year?
Registrations for 2021 kindergarten places are due by 5pm Friday 26 June.
The registrations are for first round offers.
Kindergartens are great for kids. The program helps build a child's confidence, enhances their social and language skills, improves their physical abilities and prepares them for schooling.
Research has also shown kindergarten prepares children for school success and has a positive impact later in life.
Cardinia Shire Council has a central registration service for both three-year-old and four-year-old community kindergarten programs offered in its facilities.
Four-year-old kindergarten is partially funded by the Victorian government for up to 15 hours per week. The funding is for eligible children who are four years-old on or before 30 April in the year they attend.
Three-year-old kindergarten program is not government funded and usually only includes sessions up to six hours per week. To register, the child must have turned three years old by the time the program starts.
The application process is online and uses council's central registration portal, providing an easy, step-by-step process for parents.
First round offers for four-year-old kindergarten in 2021 will be emailed to parents from Monday 6 July.
Registrations received after the deadline will be processed in later rounds and throughout the year.
Cardinia Shire Council will email first round offers for 2021 three-year-old kindergarten places from Monday 3 August.
The City of Casey has a different kindergarten registration system. You can register your child for four-year-old kindergarten any time after they are born. Families are encouraged to chose five potential kindergartens. The registration must be done before 30 April in the year before they are due to attend.
The City of Casey does not provide three-year-old kindergarten.
For more information about kindergarten registration in Cardinia, visit www.cardinia.vic.gov.au/kindergarten or call the Central Registration team on 1300 787 624.
For more information about kindergarten registration in Casey, visit https://www.casey.vic.gov.au/city-of-casey-kindergartens