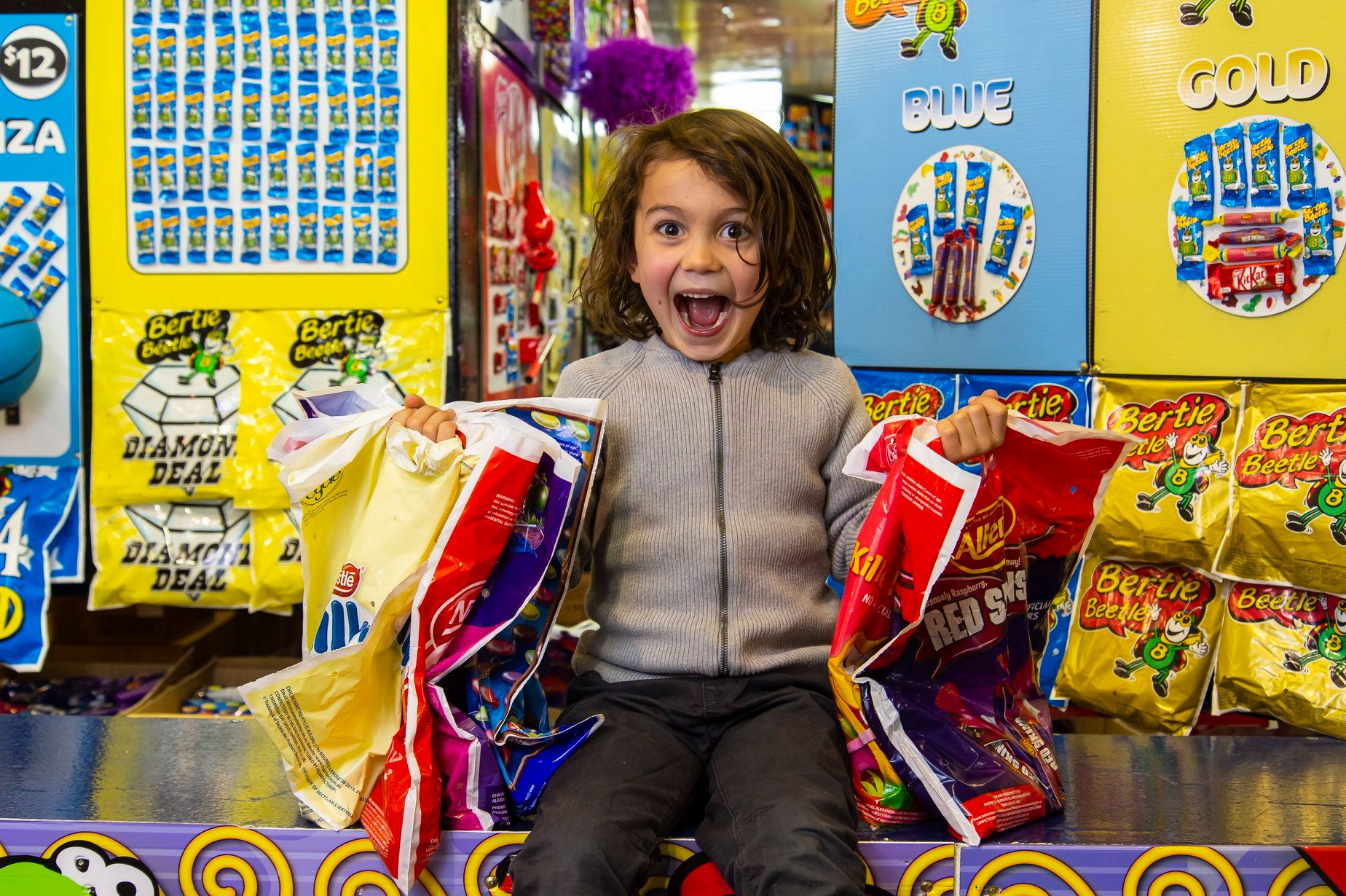 Kids can still enjoy some of the thrills of this year's Melbourne show, even though the event has been called off.
You can have showbags delivered straight to your door and there's also the chance to win 1000 Bertie Beetles.
The full range of showbags normally available at the Royal Melbourne Show can be purchased online for delivery.
Emily Williams of Showbag Shop online says there are some excellent options to keep the kids entertained.
"My personal favourites are the Kids Creation Station and Kids Kitchen showbags. The BIG Nestle Family Deal and some of our Value Bundles provide something for the whole family," she said.
Others include the famous Bertie Beetle Showbag and showbag brands such as Roxy, Nude by Nature, Stella Athletic, Nerf, Home and Away, ACDC and The Beatles.
You can discover the full range of more than 65 showbags at www.showbagshop.com.au
WIN 1000 Bertie Beetles!
Showbag Shop has also launched a Bertie Beetle Budding Artist competition for both adults and kids.
There's the chance to win a number of epic prizes including 1000 Bertie Beetles.
To enter, upload a picture of your Bertie Beetle inspired art creation to Facebook or Instagram, write about yourself in the caption, tag @bertiebeetleshowbags and use the hashtag #bertiebeetlebuddingartist. Entries open on 31 August and close at midnight on 30 September 2020. Entries will be shortlisted on 1 October and put to a vote via Instagram and Facebook to determine the winners.
The competition categories are:
· Best in show: Awarded for the hands down BEST Bertie Beetle piece of art. The prize is a 10kg carton of Bertie Beetles – about 1,000 Bertie Beetles!
· Meme creator: Prize for the best meme is a $100 Showbag Shop voucher and a Bertie Beetle Diamond Deal Showbag.
· Kids category: This is open to kids aged 13 and under. Entries are to be submitted by a responsible adult. The prize is a $100 Showbag Shop voucher and a Bertie Beetle Diamond Deal Showbag.