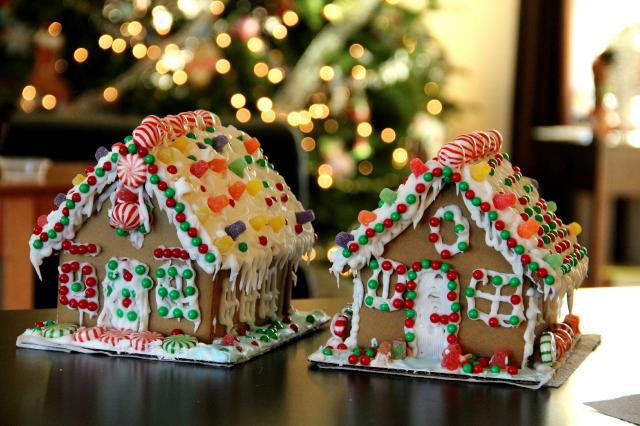 Ho ho ho!
The most magical time of year is here. Yes, we are now in December which means it's time to start getting into the festive spirit.
From touring impressive Christmas light displays to making gingerbread houses, there are plenty of ways to celebrate.
My kids are aged 2 and 4, so I've been doing a bit of research into Christmas traditions. We've already started a few but I'm keen to add some more.
Here's a list of what I've found. However, count me out of Elf on the Shelf – putting an Elf in new positions each night for the kids to find in the morning seems exhausting and I find him kinda creepy!
– Advent calendars: It's great to have a Christmas countdown, especially when chocolate is involved! Having said that, there is an amazing range of advent calendars out there – some reveal toys or hair accessories each day in the lead-up to 25 December. If you have the time you can even make your own.
– Send a letter to Santa: This is a great one as they make a lovely keepsake! Recently, my mum showed me my first letter to Santa and I was impressed by my requests and my handwriting!
– Making a gingerbread house: Few things say Christmas like a gingerbread house. I'm thinking of attempting this one soon (with one of those time-saving packs of course).
– Christmas baking: There are so many festive items you can bake that the kids can decorate – Christmas tree cookies, star cookies and gingerbread men to name a few.
– Donate a gift: Get the kids into the Christmas spirit by helping them to choose a gift to donate.
– Christmas books: There are so many awesome children's Christmas books that you can read throughout December. Our favourites are Excuse Me, Santa (Dave Hughes and Holly Ife), Bluey Verandah Santa and Peppa Meets Father Christmas.
– Christmas light displays: Touring the local Christmas light displays is a great way to get into the festive spirit. It's amazing the effort some homeowners go to (although I do wonder about their electricity bills).
– Christmas movies: There are so many festive family movies that you could watch one each night in December (if you really wanted to). Popular ones include The Grinch, Home Alone, The Polar Express and Shrek the Halls.
– Christmas photo: A family Christmas photoshoot or a snap with Santa is a must (especially while the kids are willing).
– Snacks for Santa: Get the kids to make some snacks for Santa before they go to bed on Christmas Eve. Don't forget the carrots for the reindeer!
– Track Santa: Did you know you can track Santa online? The North American Aerospace Defense Command (NORAD) tracks Santa on 24 December. Check out https://www.noradsanta.org/
– A special Christmas Day dish: Food memories are good memories. What food do you want your kids to picture when they think about Christmas? For me, it's the good old Christmas trifle.
Enjoy the festive season!