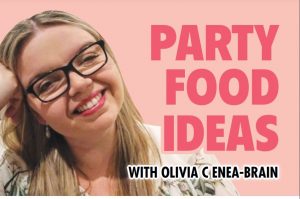 Ice cream cone cakes
This is such a fun and exciting treat to make and eat! It's also a wonderful activity to do with children of all ages, especially when it comes to decorating the ice cream cones at the very end – there's no end to how creative and inventive you can be with decorations.
Makes 12
Ingredients
12 pieces of flat bottom ice cream cone shells
Sprinkles of choice
Chocolates/lollies/fruit for decorations
Cake batter:
1½ cup self raising flour
1 cup raw sugar
½ cup olive oil
½ cup melted butter
1 whole egg
½ cup unsweetened cocoa powder
¾ cup full cream milk
¾ cup boiling water
Cream cheese frosting:
1/2 cup Bulla thickened cream
225 grams full cream Philadelphia Cream Cheese
2 tablespoons vanilla sugar
¼ teaspoon salt
2 cups powdered sugar
Method
Set oven to 180C, fan forced.
Line a 12 portioned cupcake tin with cupcake cups and place an ice cream cone in each cupcake cup. They're now ready to be filled.
In a large bowl, place the flour, sugar, cocoa and whisk well to combine. Then add the egg, melted butter, olive oil, milk and mix well with a spatula or wooden spoon, until well combined. Finally gently fold in the boiling water and mix until a velvety and glossy mixture is formed.
Using a teaspoon or piping bag, fill each cone to ¾ full of batter.
Bake cones standing in the muffin tin, for 20-30 minutes, until a skewer poked in the centre of the cake comes out clean.
Remove from the oven and gently place each cone standing, on a drying rack straight away so that the cones don't moisten in the tin portions.
While the cakes cool, the cream cheese frosting can be prepared.
In a medium bowl; place cream cheese, salt and vanilla sugar. Using an electric beater, mix the ingredients on medium to high for approximately 2 minutes and add the thickened cream and mix well for another 2 minutes. With the mixer on low, gradually add the powdered sugar, mixing well in-between. Repeat this process until all powdered sugar has been added. This will take about 8-10 minutes.
Prepare a piping bag with an attached tip of your choice, fill the bag with the frosting.
Once the ice cream cones are cooled completely, pipe soft serve style swirls on the cake, making it look like ice cream. Decorate as you wish. Pictured is glazed cherries, sprinkles, Cadbury marble chocolate and a strawberry.
Enjoy.
Notes:
Experiment with different flavour combinations of cake batter and frosting. Boxed cake mix is also suitable for this; no change in cooking time.
Olivia C Enea-Brain is a Berwick mum of two with a passion for making cooking fun